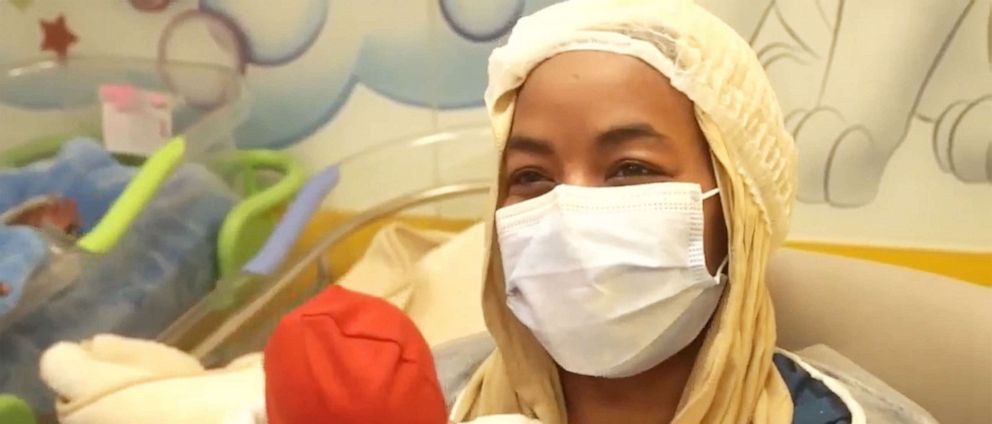 "I feel very happy to carry my child," 26 year-old Halima Cissé told  while holding newborn Muhammad, one of the nine babies to beat the world record for most babies born at one birth.
Cissé, already a mother to a 
pgalpha
 little girl, gave birth to nine children on May 5. "All the children are doing well," said Dr. El Alaoui, head of the clinic.
The four boys, named Muhammad, Bah, El Hadj and Oumar and five girls -- Adama, Hawa, Fatouma, Oumou and Kadidia, are being taken care of at the clinic Ain Borja in Casablanca, Morocco.
Cissé, a 26 year-old student and Abdelkader Arby, a 35 year-old adjudant in the Malian army, say they have always wanted children. " Everybody wants children … but if they had told me that I, Abdelkader Arby, would one day be the father of nine, I would not have believed it," he told ABC News.
The parents say the extraordinary birth is a "gift from God," and said the "responsibility is heavy."